Public Journal
Welcome to Patti's Prattles a special site for discerning people in search of the best. Nearly every item you see has been personally tested by yours truly in my quest to find the very best in gifts, beauty, travel, spas, cruise ships and dining spots. Check out: thediningdiva.wordpress.com, journals.aol.com/ppietschma/thesavvyseafarer.com or on RICK DEES IN THE MORNING--on Movin 93.9 FM--Southern California's most entertaining radio show (5AM-10AM)--www.movin939.com and www.rick.com.

Thursday, August 28, 2008
4:27:25 PM EDT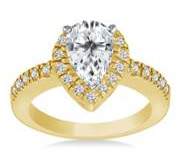 If you're considering giving diamonds this holiday season, use caution. Had a bad experience recently from a reputed "reputable" local dealer. So I heard about an online company and asked them for tips on how to buy the precious stones...here's their reply and worth noting.... -From the experts at www.B2CJewels.com:
Question: How do you best buy diamonds online? What do you look for?
Answer: According to the experts at B2CJewels.com, the first thing would be to educate yourself on the 4 C's. Understand Cut, Color, Clarity, & Carat. Then second thing would be to find a reputable jeweler online who you know has been in business and can assist you in helping you find your perfect diamond. This online jewelers should be able to help you sort out all the diamonds and find a diamond based on your specific criteria and or budget.

Question: In the case of this reporter: "My husband bought me a beautiful diamond pendant, he picked out each diamond and the jeweler made the piece, it was supposed to be 2.6 ct and after I had it appraised was much less. After much hassling, we were able to return it and get our money back, but it soured us on diamond buying. How can people avoid this pitfall and the cost of appraisals, which in our case was $175.
Answer: This again would fall into the credibility of the jeweler. This can happen at an online or brick and mortar retailer. Once dealing with an established jeweler you know his reputation is on the hook and will do whatever it takes to give the customer whatever he or she has been promised. Often at www.B2CJewels.com on loose diamonds, we sell GIA certified diamonds. GIA is the most reputable grading laboratory and its ethics is held at the highest level. At B2CJewels we are proud to have a selection of over 40,000 GIA certified diamonds. With each GIA certified diamond the customer gets a certificate stating exact details of the diamond they are buying. This helps in resolving any questions a customer might have regarding quality of the diamond they are purchasing. Also, B2CJewels.com offers a 30-day money back guarantee.
http://www.b2cjewels.com/education.aspx