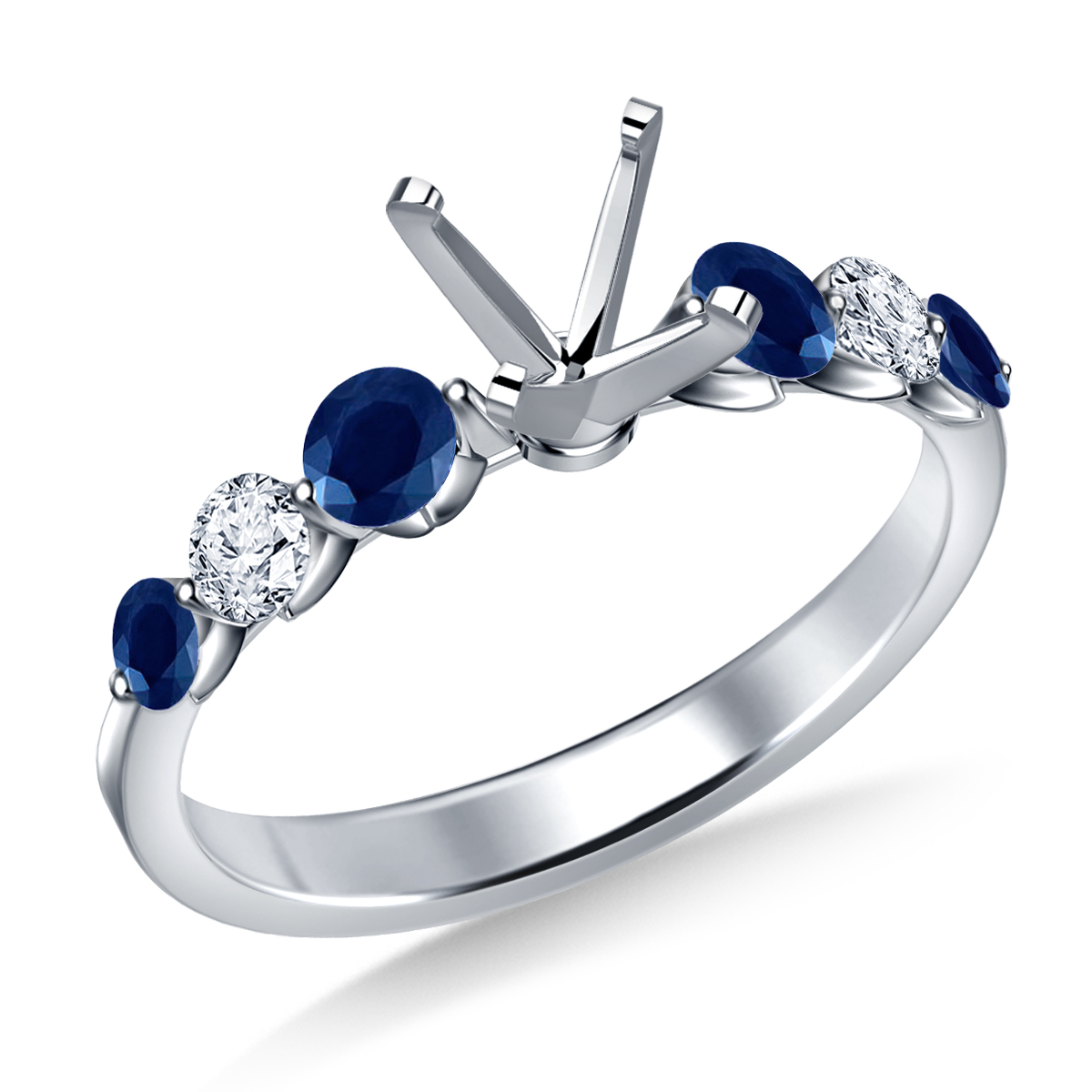 Roll Over to Zoom




ITEM DETAILS
Shared Prong Set Floating Blue Sapphire with Diamond Engagement Ring in 18K White Gold
Prong Metal :
18K White Gold
Width :
3.80 mm
Rhodium :
Yes
Style :
Tapered Shank,Gemstone
Can be Set with :
Round :
0.35 - 4.50 Carat
Princess :
0.35 - 4.50 Carat
Asscher :
0.35 - 4.50 Carat
Cushion :
0.35 - 4.50 Carat
Radiant :
0.35 - 4.50 Carat
Emerald :
0.35 - 4.50 Carat
Heart :
0.35 - 4.50 Carat
Marquise :
0.35 - 4.50 Carat
Oval :
0.35 - 4.50 Carat
Pear :
0.35 - 4.50 Carat
Round Diamond Information
Minimum Number of Diamonds :
2
Shape of Diamonds :
Round
Minimum Carat Weight(ct. tw.) :
0.24 cttw.
Average Color :
GH
Average Clarity :
SI
Average Cut :
Very Good
Setting Type :
Common Prong Setting
Blue Sapphire Information
Minimum Number of Diamonds :
4
Shape of Diamonds :
Round
Stone Size :
2.75 mm - 3.5 mm
Average Color :
GH
Average Clarity :
SI
Setting Type :
Common Prong Setting
COMPLIMENTARY WITH PURCHASE
Note:
Prices and availability are subject to change without notice. View our product policies for more information.
Gemstones may have been treated to improve their appearance or durability and may require special care.
For the side stones of this setting, we offer FG-VS & EF-VVS options. Please call 1-866-522-2539 or email info@b2cjewels.com for pricing information.